Austria attracts you? Discover the most beautiful places to visit on your next adventure in Central Europe!
If you are planning to explore Austria, this is a great idea! From its illustrious history, Austria retains sublime buildings, with dazzling architecture, but also places of culture and an ever-sparkling spirit, as evidenced by the modern art that rubs shoulders with the old in the capital, in Graz or even in Linz. To this cultural and historical aspect is also added breathtaking mountainous landscapes, magnificent lakes, picturesque villages, snow-capped peaks where to ski in winter and deep valleys to be discovered on foot or by mountain bike in summer. What is certain if you come to Austria is that it will be impossible to get bored there!
So if you are planning to visit Austria, here is our list of the 16 most beautiful places you absolutely should discover in this fascinating country!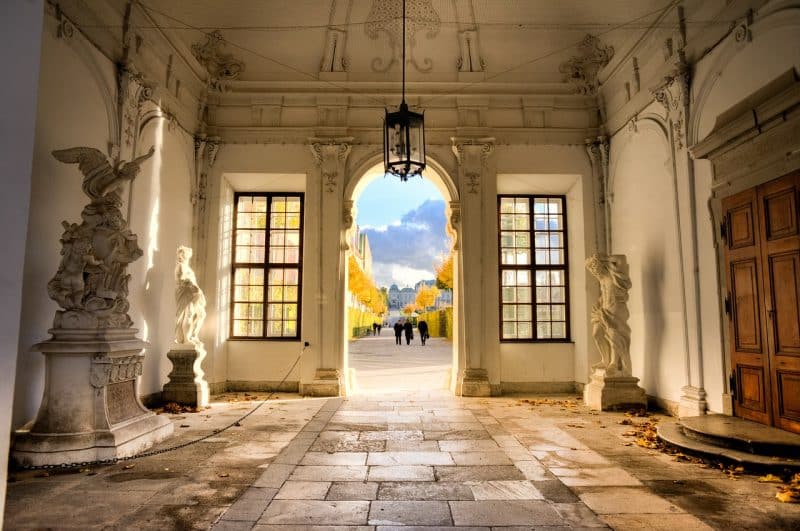 Visiting Austria without discovering the imperial, its sublime capital, is unthinkable! Vienna is one of the historic hearts of Europe.
Formerly the capital of the Austro-Hungarian Empire, it is home to architectural and cultural gems, such as the Imperial Hofburg Palace , the Belvedere Palace , the Stephansdom or even the whimsical house of Hundertwasser. In addition to visiting its iconic monuments, do not miss to discover the fascinating museums of the MuseumsQuartier, to enjoy a classical music concert at the Vienna Kursalon or an opera performance, or even to take a stroll along the Danube.
2. Hallstatt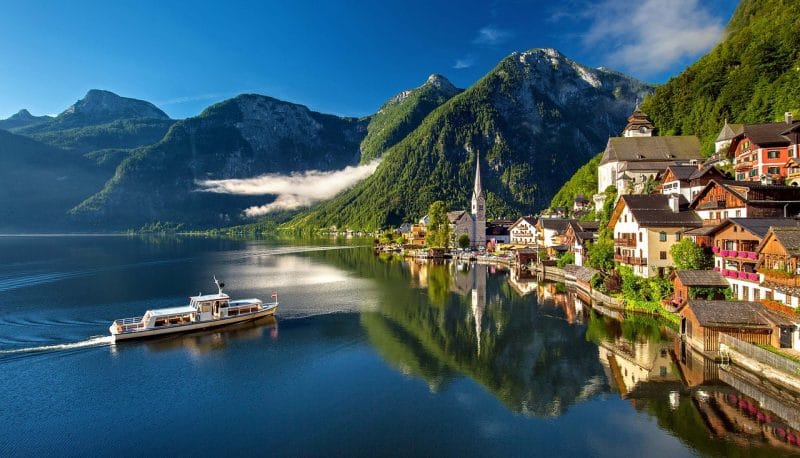 After the capital, one of the most charming places to visit in Austria is obviously the village of Hallstatt , a jewel deposited on the shores of Lake Hallstättersee. Listed as a UNESCO World Heritage Site since 1997, it is known for its pastel-colored houses, postcard decorations and its wonderful surrounding landscapes. This typical Austrian village is also home to an Iron Age site from the civilization to which its name is given, the Hallstatt Civilization.
3. Salzkammergut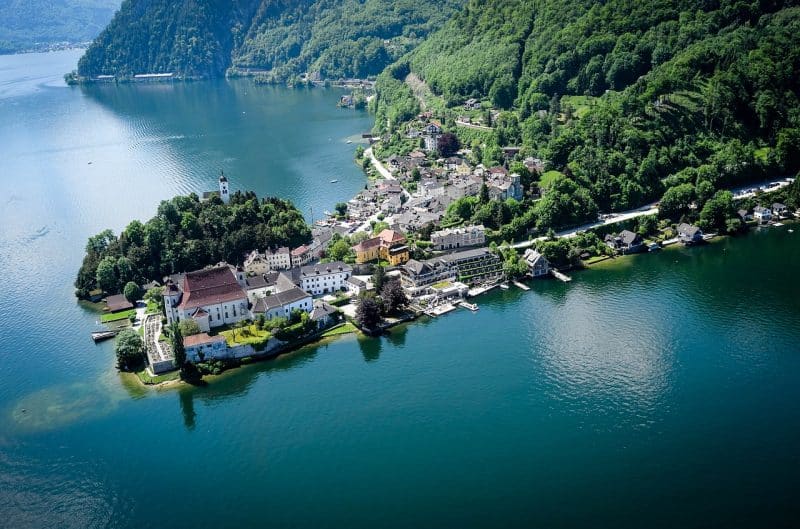 A region home to Hallstatt, Salzkammergut is the perfect place to discover natural landscapes. One of the peculiarities of the region is this alternation of gentle hills, wide and serene plains with steep mountains whose cliffs suddenly fall into deep and calm lakes.
The Salzkammergut also offers many opportunities for walking or for sporting activities. For example, you can indulge in water sports on the Mondsee and Gosau lakes, or stroll through the tourist village of Sankt Wolfgang , which is almost as pretty as Hallstatt.
4. The Dachstein massif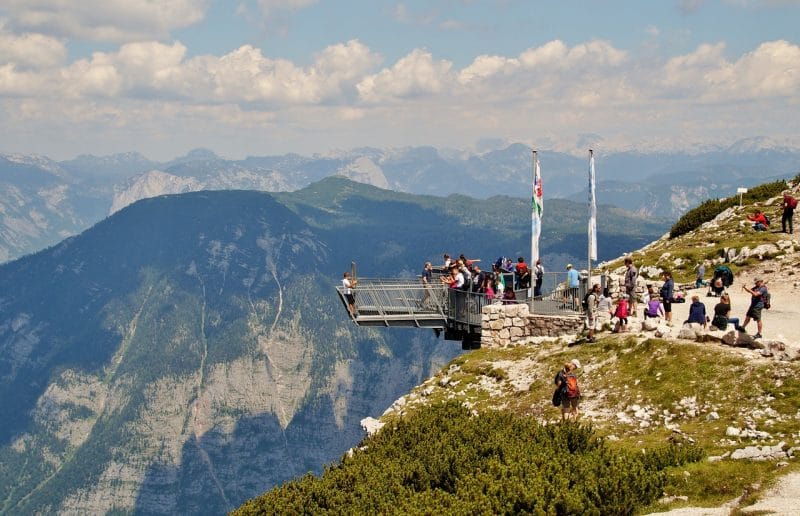 Located a stone's throw from Hallstatt, the Dachstein massif is known for its ice caves, another must-see tourist spot in the region. From the town of Obertaun, a cable car will take you to the entrance to the caves.
You can admire the "Rieseneishöhle" (giant ice cave) with its "King Arthur's Cathedral" and its "Ice Palace", but also the mammoth cave (Mammuthöhle). You can then take the cable car back to The 5 Fingers, a viewing platform with stunning views of the mountains and Lake Hallstättersee! The more adventurous can also visit the "Treppe ins Nichts" (staircase of nothingness), a suspension bridge and an observation platform with glass floor which offers a spectacular view of the surrounding Alps.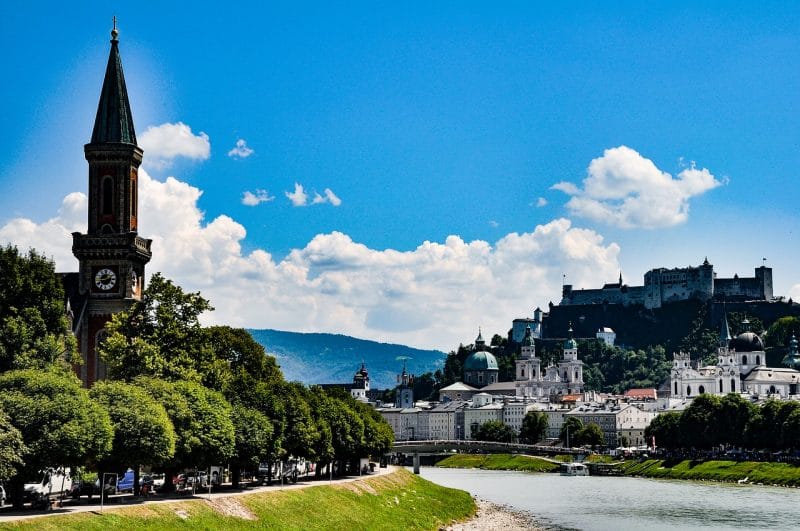 To appreciate Salzburg, nothing better than to walk among its colorful houses and along the river. Typical Austrian city, it saw the birth of the famous Mozart! Nestled between the mountains, it is protected by the impressive Hohensalzburg Fortress , where a breathtaking panorama of the city awaits you. Lively, flirtatious and picturesque, Salzburg is also known for its prestigious music festival: the Salzburg Festival which takes place from mid-July to early September.
6. The Grossglockner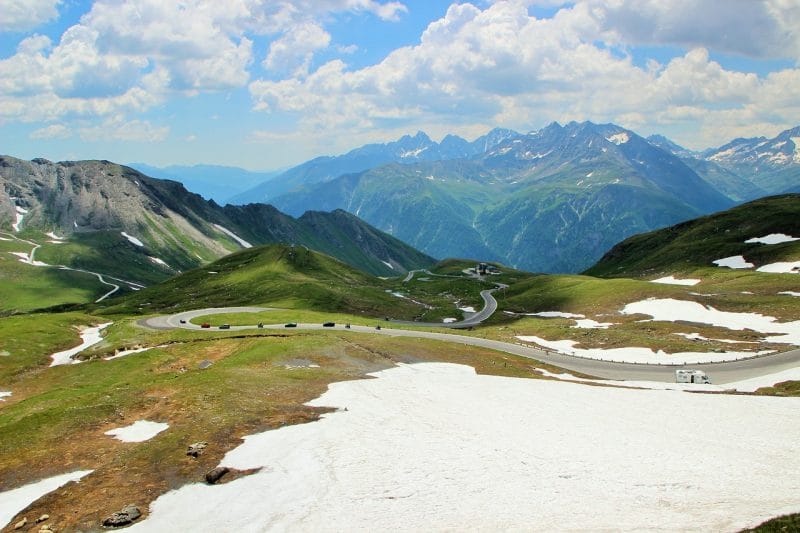 If you come to visit Austria, be sure to take the legendary Grossglockner route, only accessible from May to November. Linking the region of Salzburg to Carinthia, it offers travelers exceptional panoramas of the Hohe Tauern mountain range. 48 kilometers long and punctuated by 36 hairpin bends, you will find lookouts, car parks, restaurants and information points.
In the region, you can go hiking, observe the locals like beautiful marmots and above all discover the Grossglockner , Austria's highest peak!
7. Hochosterwitz Castle
What to do in Austria? Come and discover one of the most impressive medieval castles in the country. Situated on a 175-meter-high peak, this huge castle can be found not far from the charming city of Klagenfurt . From its ramparts, you will have a sublime view of the surrounding region. The bravest can reach the castle on foot!
If you are planning to visit Austria, you can't miss Graz! Capital of Styria and second city in the country, Graz is renowned for its universities as well as for its rich cultural life. Listed as a UNESCO World Heritage Site, its Old Town is home to one of the most beautiful Renaissance complexes in Central Europe. During your stay, you can explore Eggenberg Castle , the Cathedral and its mausoleum or the amazing Kunsthaus Graz!
9. Grüner See
Here is a really special place to visit in Austria! The " Green Lake " does indeed meets once a year to snow melt. Located at the foot of the snow-capped Hochschwab mountains, it is only a meter or two deep in winter. Its surroundings are then a natural park, popular with hikers.
During the summer, it reaches its maximum depth of about 12 meters. Now is the perfect time to discover it by scuba diving. You will then be able to observe beautiful meadow flowers, in full bloom underwater, but also benches, a bridge and hiking trails! If you are planning to visit Austria in June, do not miss this unique place.
10. Tyrol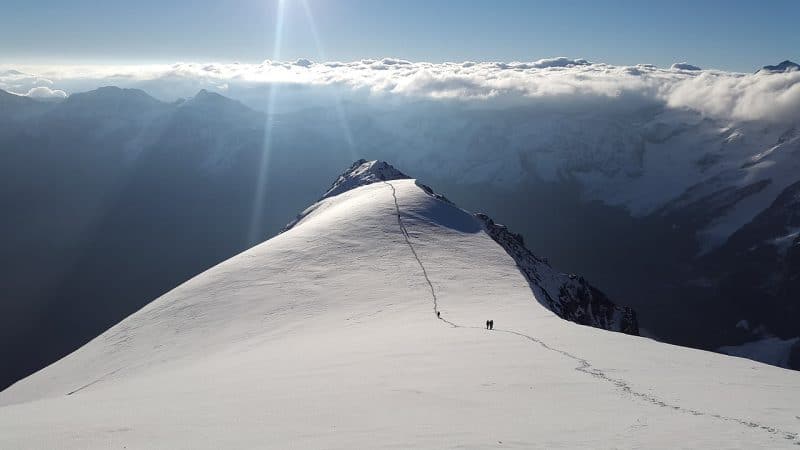 Direction Tyrol , a mountainous region and emblematic of Austria. It is the most visited in the country. It is particularly known for its folklore, traditions, preserved culture and typical architecture. It is also a winter sports paradise. Tyrol has several hundred kilometers of ski slopes. And when you know the quality of this ski area, you can only enjoy it without stopping! In summer, Tyrol is not lacking in splendor. You can admire beautiful landscapes during hiking or cycling.
While in Tyrol, be sure to visit the charming medieval town of Innsbruck, the ultimate winter sports destination. Take advantage of your visit to admire its Mausoleum of Emperor Maximilian I or discover its Imperial Palace. The city is also home to a cable car accessible to all, which goes up to an altitude of 2,256 meters in the Alps! Up there, you can enjoy the panorama, start a summer hike or enjoy winter sports!
12. Linz
After Vienna and Graz, Linz is the third most populous city and the capital of Upper Austria. Particularly modern and contemporary, it has a superb historic center, with a beautiful central square, Renaissance buildings and charming cafes. During your stay, be sure to visit the new Mariendom Cathedral , the largest in Austria! At the top of the bell tower, you will enjoy a breathtaking view of all of Linz.
13. Melk Abbey
Situated on a rocky outcrop above the Danube , Melk Abbey is one of the finest examples of Austrian Baroque in full glory. If you come to visit Austria, don't miss this unique historical and cultural site located just 1 hour from Vienna. Inside, you can admire its church, the imperial apartments converted into a museum, and above all its impressive library which made it famous!
14. Feldkirch
What to do in Austria? Visit more picturesque cities, of course! Listed as a UNESCO World Heritage Site as well as a Historic Monument, Feldkirch is the best-preserved medieval town in Vorarlberg. At the crossroads between Switzerland, Liechtenstein, Germany and Italy, it is known for its unspoiled medieval charm.
There you can admire many buildings from this period, such as Schattenburg Castle, the Cat Tower (Katzenturm), a Romanesque cathedral and ancient city walls. The city also hosts the Poolbar Festival, a music festival that attracts over 20,000 visitors each year and lasts 6 weeks in July and August! You will see it when you visit it, Feldkirch comes alive and vibrates with joy as soon as the first rays of the sun come to embrace it.
15. Bregenz
Sitting on the right bank of Lake Constance and at the foot of the German Alps , Bregenz is the perfect city to visit the beautiful Lake Constance and Voralberg region, where Feldkirch is also located. Every summer, it also hosts a festival, the Bregenz Festival, which is more traditional and which celebrates classical music.
16. Saint-Florian Abbey
To finish this list of the most beautiful places to visit in Austria, why not discover the largest and most famous Baroque abbey in the country? Located near Linz , it is one of the oldest working abbeys in the world. Inside, you can only be amazed at its immense library of 150,000 books, richly decorated, as well as its Bruckner organ and its 7,343 pipes!